Crusaders Academy Crowned 2006 Minor/2007 Major Champions
---
---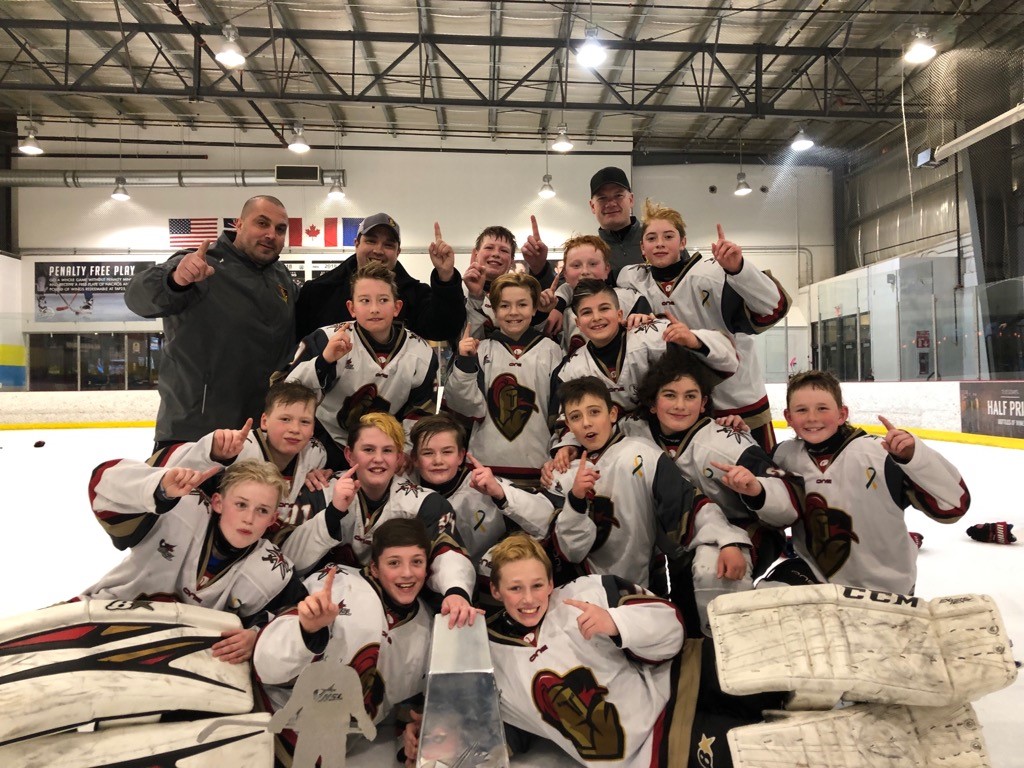 ---
It was a battle of Alberta on Sunday in the Championship game of the 2006 Minor/2007 Major division hosted at River Cree as the Calgary Crusaders faced off against the Edmonton Gorillas in a winner take all final game. This game featured some of the top 2007 born athletes in Alberta and the speed and skill was on display all game.
The Gorillas came out firing as they took an early two-goal lead in the first period but were unable to slow down the relentless attack from the Crusaders. As the game wore on the Crusaders were able to slowly chip away with some great forechecking and goaltending to eventually overtake the Gorillas.
Both teams left every ounce of energy on the ice and were full marks for their effort and skill level displayed. Eventually, when the final buzzer sounded, the Crusaders were victorious with a 5-3 triumph to take the 2006 Minor/07 Major title.
Congratulations is warranted to both clubs as they both experienced exceptional seasons and should be proud of the development that took place.