Red Wings Hockey Club takes home Prep title!
---
---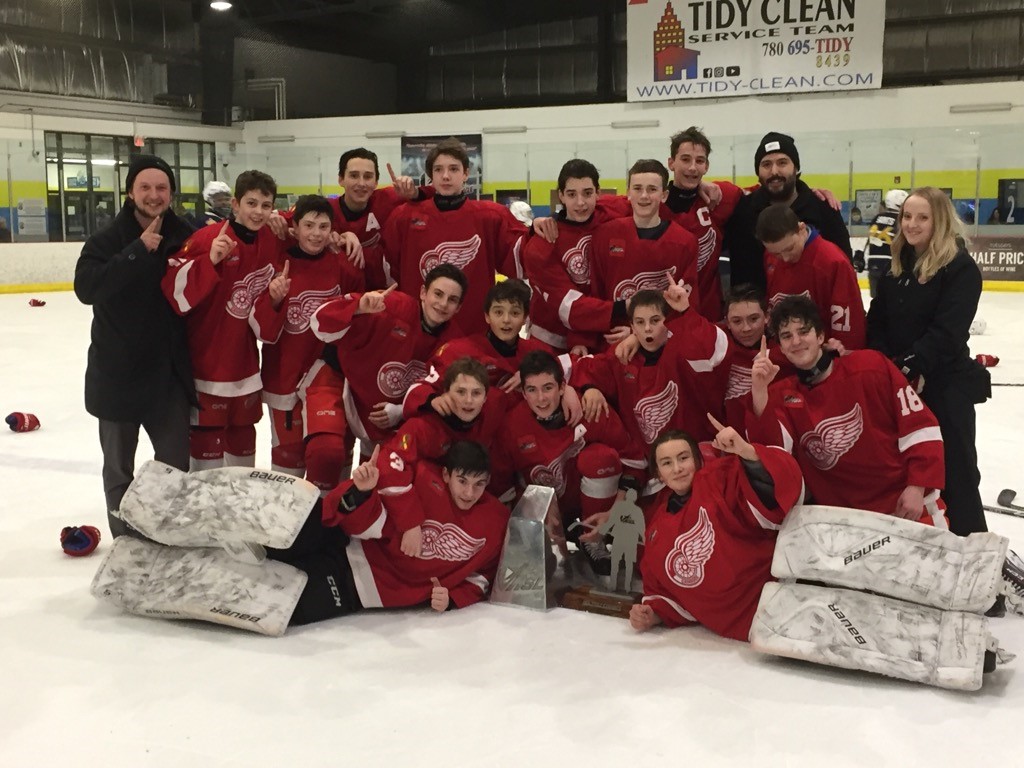 ---
The Red Wings Hockey Club faced off against the Saints Pro Hockey Academy in the first ever Hockey Super League Prep division championship game this past weekend at the River Cree in Edmonton.
These two teams were two of the top three teams in the division and were worthy combatants for the league title. The Saints punched their ticket to the final following an 8-1 dismantling of the very same Red Wings in their final game of the round robin portion of the tournament on Sunday morning.
Revenge was on the mind of the Wings as they entered the final, and it showed. In what was one of the most physical games of the season, both teams used every drop of energy to take away the will to win from the other team. The first two periods were played at a break neck speed and was a tightly contested affair until the Red Wings were able to stretch the lead to 6-3.
The final score ended up being 6-3 for the Red Wings, who were able to cap off a storied inaugural season and will look forward to returning next season to defend their crown.
Congratulations is warranted to all of the teams in this division as they all had a great year and showed a tremendous amount of development from the beginning of the season to the end.