Northern Alberta Xtreme Crowned Canada Cup Champions!
---
---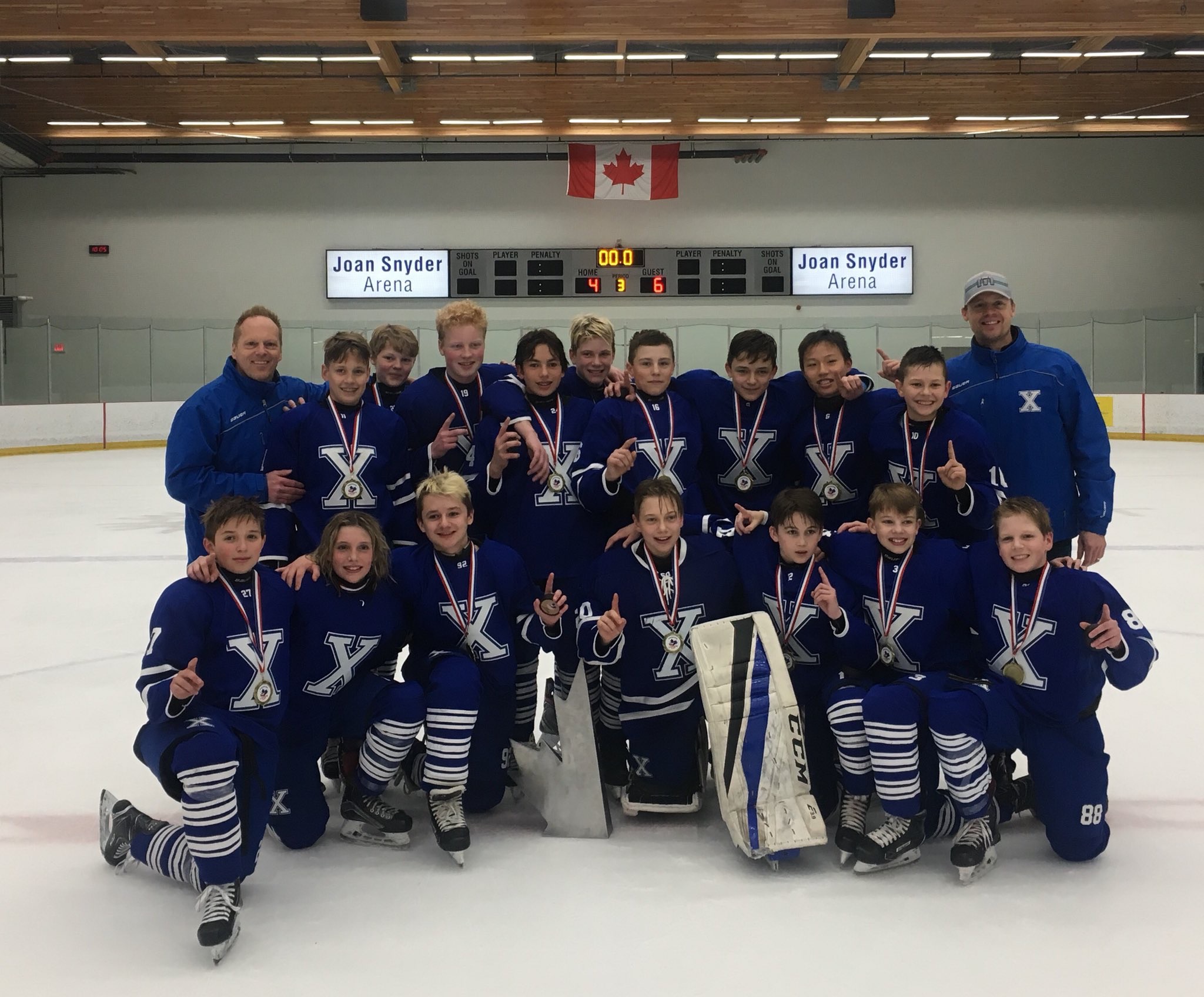 ---
The Edmonton based Northern Alberta Xtreme 2006 team was crowned the Canada Cup Champions in Calgary as they amassed a record of 6-1 in the event. Powered by a total of 10 HSL Prep athletes, the Xtreme were able to win the prestigious event that featured some of the top 2006 spring hockey teams in Western Canada.
The Xtreme were almost undefeated but were handed their only loss at the hands of the highly touted Vancouver Selects by a score of 6-4 in the final game of the round robin. As they entered the playoff round, the Junior Eagles were their quarterfinal opponents who they were able to dispatch by a score of 9-6. One win away from the final, the Xtreme were faced with a stiff challenge as they faced off against the Great Plains team based out of Minnesota, the success continued as they came out on top by a score of 3-2. Waiting in the final was a familiar foe and one of the top teams in Canada, the Saskatchewan Huskie Prospects.
The start of the final was less than ideal as the Xtreme found themselves down by a score of 3-0 before the end of the first period. They managed to close the gap in the final minute of the first period to one goal as Cohen Daoust (Edmonton Ice - Prep) scored twice in just over 30 seconds as the period came to a close. That momentum continued into the second period as the Xtreme tied the game at 3 just 2.5 minutes into the frame. That was it for scoring in the period as the teams finished the second period deadlocked at 3s. Brock Souch (Edmonton Ice - Prep) opened the scoring just over three minutes into the third period and gave the Xtreme their first lead of the Championship final, a lead that they kept for exactly ten minutes before the Prospects knotted the game at 4s with just under seven minutes to play in regulation. The Xtreme would answer right back just three minutes later as Grayson Niehaus (Saints Pro Hockey Academy - Prep) buried the eventual championship winning goal with just over 3.5 minutes remaining in the game, he would also add the insurance marker with just over one minute remaining.
It was a great tournament and a phenomenal comeback for the Xtreme team.
Congratulations Northern Alberta Xtreme!
The following Xtreme players are HSL Prep team members:
Owen Hutzul - Edmonton Ice
Jason Huan - Edmonton Ice
Grayson Niehaus - Saints Pro Hockey Academy
Tristen Doyle - Edmonton Ice
Cohen Daoust - Edmonton Ice
Esalus Burlock - Edmonton Ice
Coy Pighin - Edmonton Ice
Reid Varkonyi - Edmonton Ice
Lukas Masters - Edmonton Ice
Brock Souch - Edmonton Ice