Spartan Academy wins the 2010 Major Championship!
---
---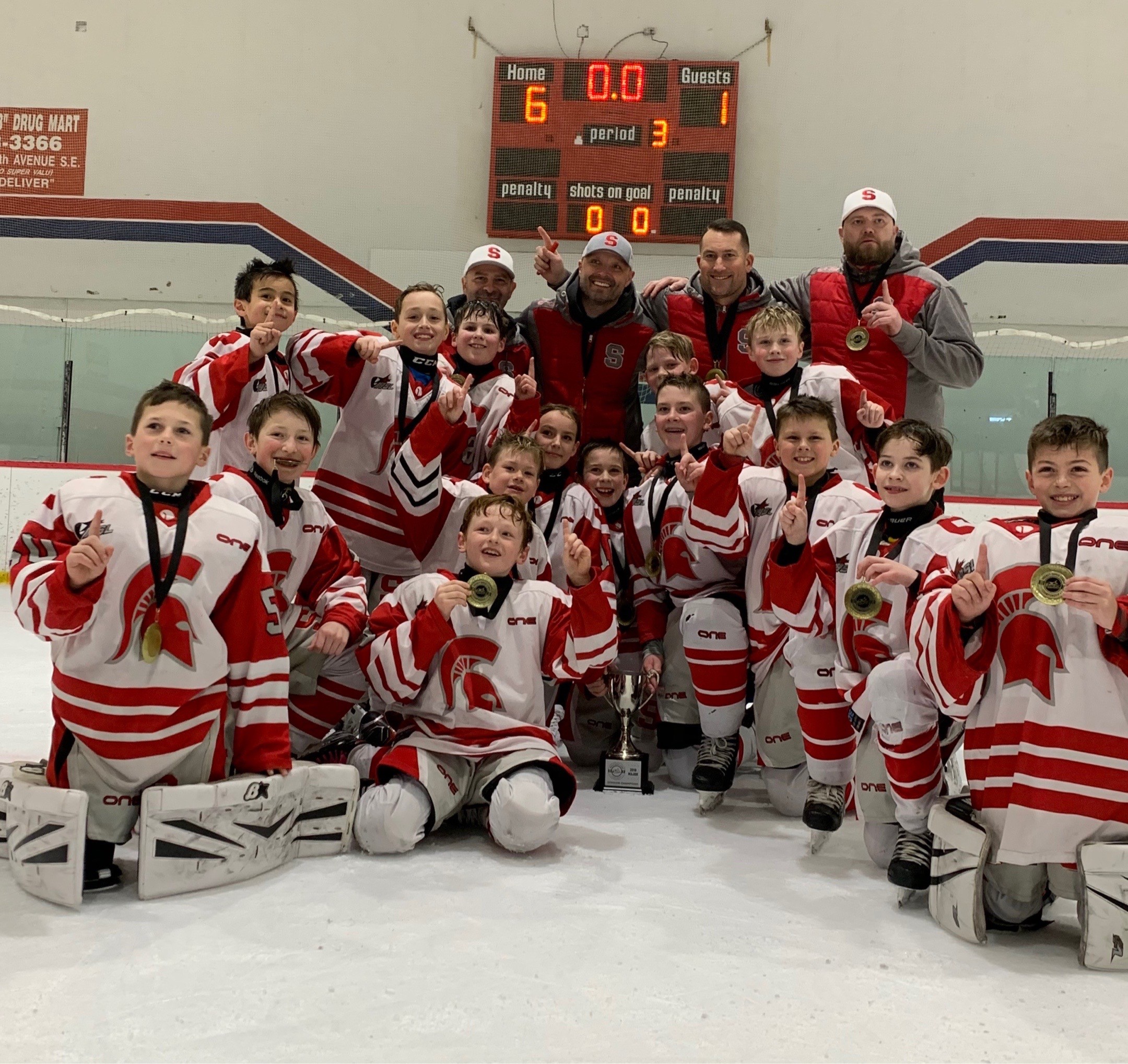 ---
It was an exciting weekend of hockey in Calgary as the 2010 Major division competed in their final Championship showcase. There were many hard fought games over the weekend that saw Sauce Academy, Spartan9 Academy, Crusaders8min, and the Capital City Knights reach the semi finals. The Crusaders faced Sauce Academy and this game came down to the wire with the Crusaders finding a way to move on to the finals with a 3 - 2 overtime win. The Spartan team faced off against the red hot Capital City Knights team and were able to move on to the finals with a 6 - 2 win. Spartan then went on to defeat the Crusaders on their way to a Championship victory!
The Hockey Super League would like to congratulate all of the 2010 Major teams on an excellent season. This division has been extremely competitive and the progress of player development for these young athletes was incredible to watch. We look forward to seeing you next year!