Calgary Crusaders Prevail for 2009 Major Championship
---
---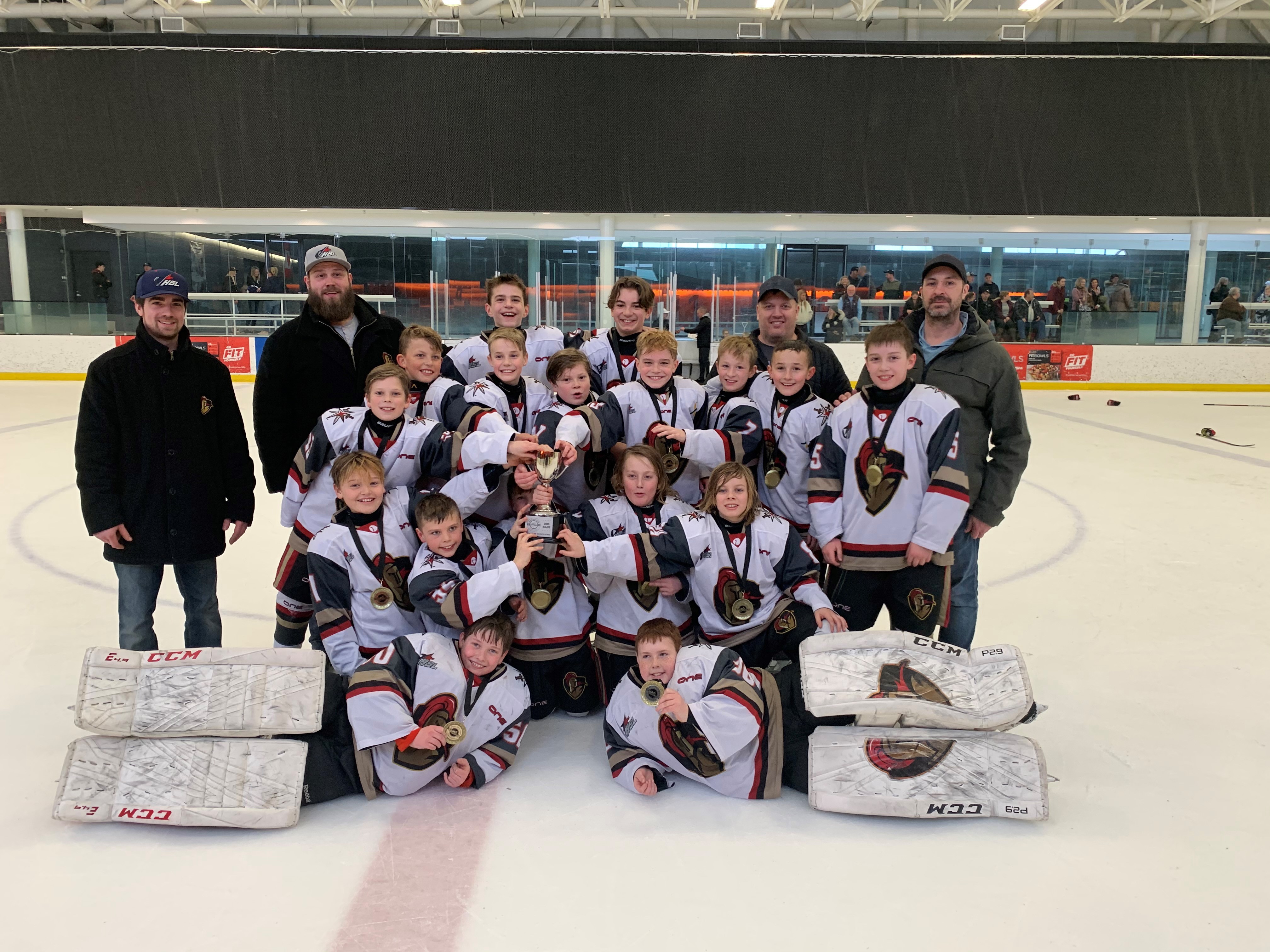 ---
Congratulations to the 2009 Major Division Champions, the Calgary Crusaders!
The Calgary Crusaders defeated the Eagles Hockey Academy by a score of 3-1 in the Championship game on Sunday afternoon to be crowned champions of the 2009 Major division. It was a tightly contested affair throughout the whole game.
The Crusaders took a 1-0 lead late in the first period period but that lead was shortly lived as the Eagles capitalized on an early powerplay opportunity in the second period. The game was tied at ones until the 7:07 mark in the second period as the Crusaders replied with a powerplay goal of their own to take a 2-1 lead that would last until the second intermission. As the teams entered the third period they traded chances which eventually led to the Crusaders burying an insurance marker and stretched their lead to 3-1. They would not relinquish this lead and ended up taking the 3-1 lead all the way to the final horn of the season.