Weekend Recap - Nov 19th-21st
---
---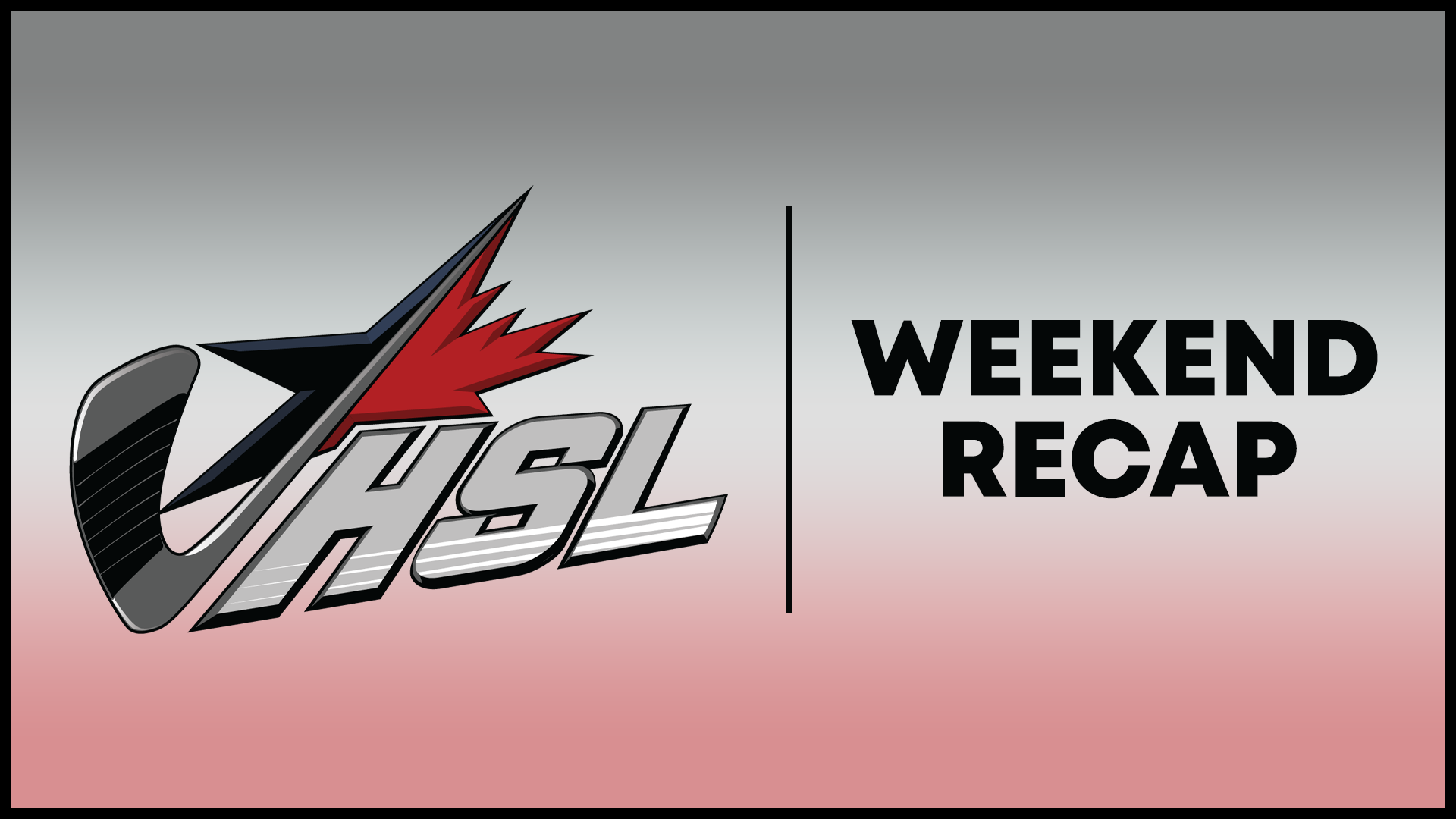 ---
This weekend's Hockey Super League action featured five games in the U15 Prep Division in Morinville, Alberta.
SAINTS PRO HOCKEY ACADEMY (GREY) (2-0-0)
The Saints Pro Hockey Academy (Grey) continued their hot streak, winning both games this past weekend, including a 4-3 win over their SPHA (Blue) rivals. Ethan Poeckens (1-1-2) and Ashton Lee (1-1-2) each had two points while Adam Kisilevich shut the door making 26 saves for the win.
An offensive outburst led the Saints to another victory, cruising past the Capital City Knights 8-1 on Sunday. Matthew Lesyk and Taylor Reimer each scored twice, with Matthew Houle, Max Watson and Luke Van Imschoot each adding a goal and an assist.
SAINTS PRO HOCKEY ACADEMY (BLUE) (1-1-0)
The Saints Pro Hockey Academy (Blue) started their weekend with an impressive 5-2 victory over the Stars Hockey Academy. Antonio Martorana led the Saints offensive charge with a pair of goals while Cole Connolly (1-1-2), Jason Adams (0-2-2) and Samuel Charko (0-2-2) each added two points in the win. Goaltender Anden Latimer stopped 15 of the 17 shots he faced to record the win.
In their second game of the weekend, a battle between the two Saints Pro Hockey Academy teams, SPHA (Blue) overcame an early 3-0 first period deficit to claw back into the game but came up short dropping a 4-3 decision to SPHA (Grey). Cole Kronewitt, Sam Cadieux and Martorana each scored for the Saints while Renna Trembecky was solid between the pipes stopping 30 of 34 shots she faced.
CAPITAL CITY KNIGHTS (1-1-0)
The Knights got off to a quick start this weekend with a convincing 7-3 win over the Stars Hockey Academy, led by Owen Kluss' hat-trick. Lucas Brassard (2-1-3) and Rykan Baumle (0-3-3) both had three points helping the Knights to the win. Tye Gehlert was steady when called upon in net, making 17 saves.
Game two didn't go as well for the Knights, who found themselves up against a strong SPHA (Grey) squad. Carson Pope had the lone tally in an 8-1 loss. Leo den Besten was peppered in net, stopping 38 of 46 shots faced.
SHARPSHOOTER ACADEMY (1-0-0)
In the lone game held at the Langley Sportsplex, the Sharpshooter Academy used a goal in each of the first two periods to solidify a 2-0 win over the Vancouver Sharks. Tyrese Martinez and Taylor Mackie each had a goal and an assist while Jake Poblete recorded a shutout, making 32 saves for the victory.
STARS HOCKEY ACADEMY (0-2-0)
It was a difficult weekend for the Stars Hockey Academy, beginning with a Friday night matchup with a tough Saints Pro Hockey Academy (Blue) team. Cayden Goossen (1-1-2) and Kaden Wilkins (0-2-2) each had two points while Cale Lavallee scored the Stars other marker in a 5-2 loss. Carsen Washburn was busy between the pipes making 49 saves.
The Stars concluded their weekend Saturday morning with a 7-3 loss to the Capital City Knights. Goossen (1-1-2) once again found the net with Alex Powell adding two assists. Brandon Williams faced 45 Knights shots, stopping 38 in the loss.
VANCOUVER SHARKS (0-1-0)
Despite firing 32 shots goaltender Jake Poblete, the Sharks were unable to find the net in a 2-0 loss to the Sharpshooter Academy. Tyson Latter was sensational in net for the Sharks, facing 47 shots.