8 HSL Athletes Selected at 2021 WHL Prospects Draft
---
---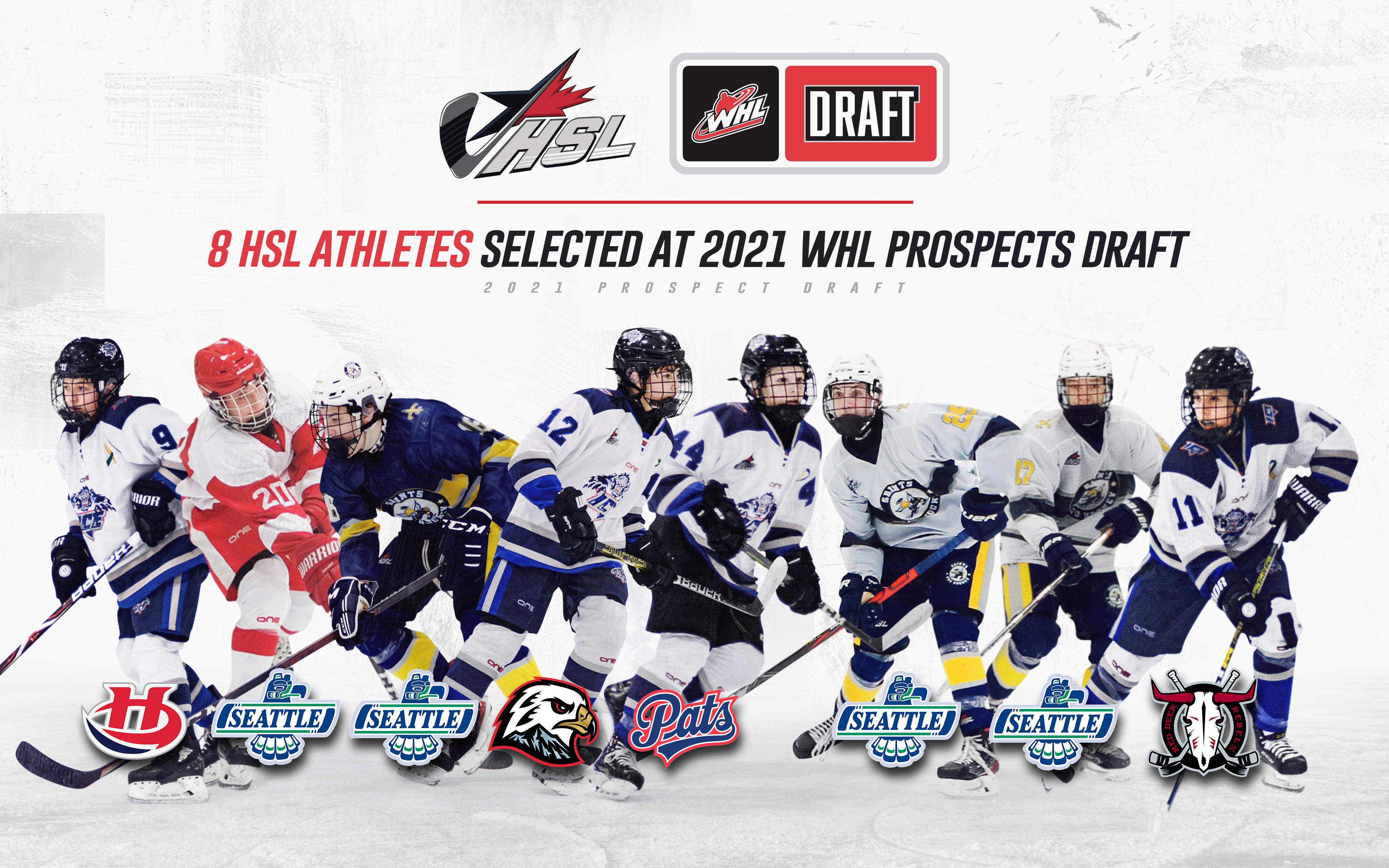 ---
The Western Hockey League (WHL) completed their annual Prospects draft yesterday, and it was a rousing success as many current and former Hockey Super League athletes had their names called at the annual event. This year's edition allowed the WHL clubs to select 2006 born athletes from across Western Canada and was delayed from its usual early May date due to the pandemic. When the Draft concluded, a total of nine (9) HSL athletes (3 Current and 6 Alumni) were selected by various Western Hockey League clubs.
We would like to extend congratulations to all of the athletes who had their names called and would like to especially recognize the list of players below who have or are currently competing in the HSL.
To hear your name called under the tremendous set of circumstances you have had to endure over the past year and a half is nothing short of amazing and is a true testament to the hard work and determination you have had to put in. This is simply a foot in the door and an amazing opportunity which you can not allow to slip through your fingers. For those players who did not hear their name called, this is not the end of the road and should be viewed as an opportunity to continue to work hard and realize there are more eyes on you than ever as you compete with and against these athletes over the next few years.
This is the second WHL Draft which featured HSL athletes hearing their names called, with three current and four alumnus drafted in 2020. As a league we will continue to market our athletes as they move towards their draft dates, with the focus shifting to the promotion of our U15 Prep athletes as the May Draft for 2007 athletes is only five short months away.
As a league we are very excited to see the success of our athletes and this is a banner day which will continue to push us all to be better and to continue down the path of being the destination for the best athletes in Western Canada.
Listed below are the players who were fortunate enough to have their names called in yesterday's draft: